In this article, you will understand step by step how to easily integrate with Zendesk
By integrating with Zendesk, Scytale will be able to automatically collect support tickets, thereby reducing the need for manual work, saving time and effort required to gather evidence for the control. This integration specifically exports and tracks all the closed tickets that support the "Communication and Information" SOC 2 criteria. Scytale automates the entire extraction process, ensuring that the evidence collected is accurate and complete.
How to connect to the Zendesk integration?
Log in to the Scytale web app
Click on the "Integrations" in the left tab/main menu.
Click on the Connect button under the Zendesk icon.

Enter your subdomain for your Zendesk account as the following:

If you sign in with "https://dev-3.zendesk.com", your subdomain is "dev-3".

Connection Name - is used to differentiate between your connections.
For instance, if you manage multiple accounts or would like to connect multiple times to the integration. It's automatically titled (Connection 1,2,3 etc), but you can change it to a custom name to make it easier to identify.

Click "Connect".
In the next step, you will be directed to Zendesk to approve the authorization with Scytale, by clicking on "Connect".
If you're not logged in to Zendesk, it requires you to log in before completing the connection.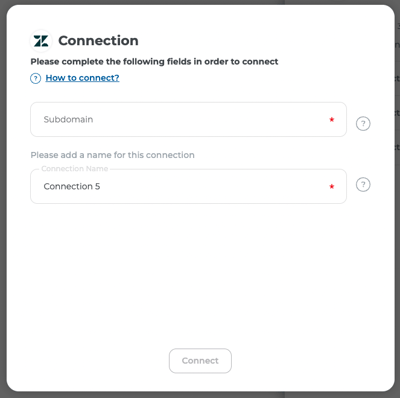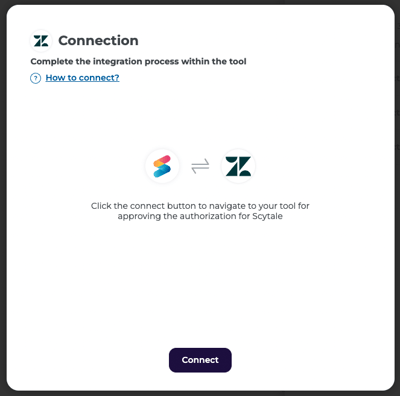 Permissions for the integration with Zendesk:
The permissions give access to read and collect the support tickets in Zendesk and display them as evidence. Scytale collects the evidence automatically with read-only permissions.