In this article, you will understand step by step how to easily integrate with Jamf Pro
By integrating with Jamf Pro, you gain the ability to efficiently implement and manage policy configurations across all operating systems while effectively tracking all devices within your organization. This integration automatically collects crucial evidence that plays a vital role in security management, safeguarding against potential security breaches. By ensuring effective management of endpoints, this integration provides greater assurance to the logical access criteria, granting auditors the confidence that endpoints are being effectively managed and secured.
How to connect Jamf Pro integration?
Step 1: Create a user account in Jamf Pro


Log in to Jamf Pro.
On the right side, click on the settings icon.
In the system tab, select "User accounts and groups".
On the right side, select +New button.
Select Create "Create Standard Account" option.
Click "Next".
Name the Username.
Select Auditor from the "Privilege Set" dropdown.
Fill your full name and email address.
Create a password for this username.
Click on "Save".
For the next step, copy the username and password.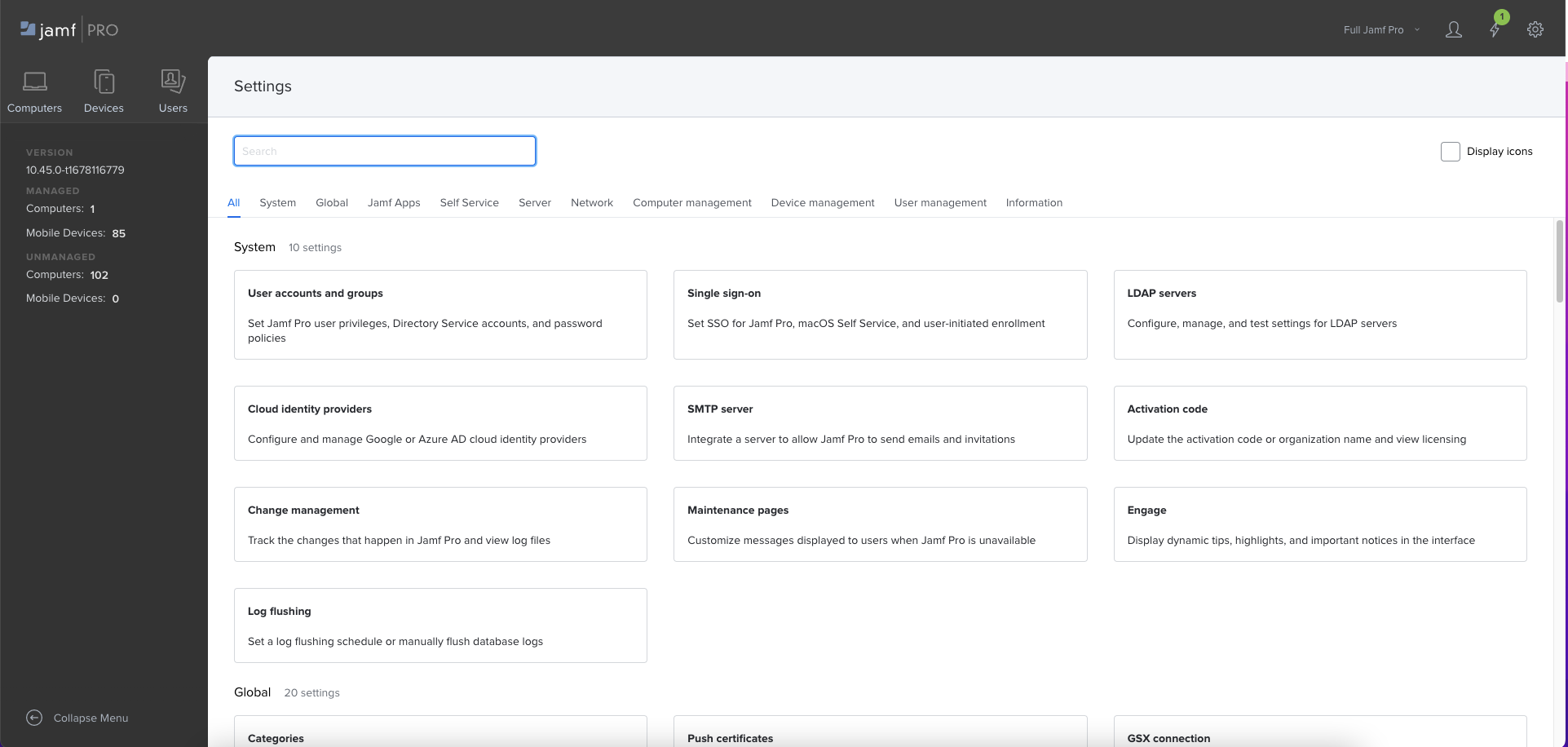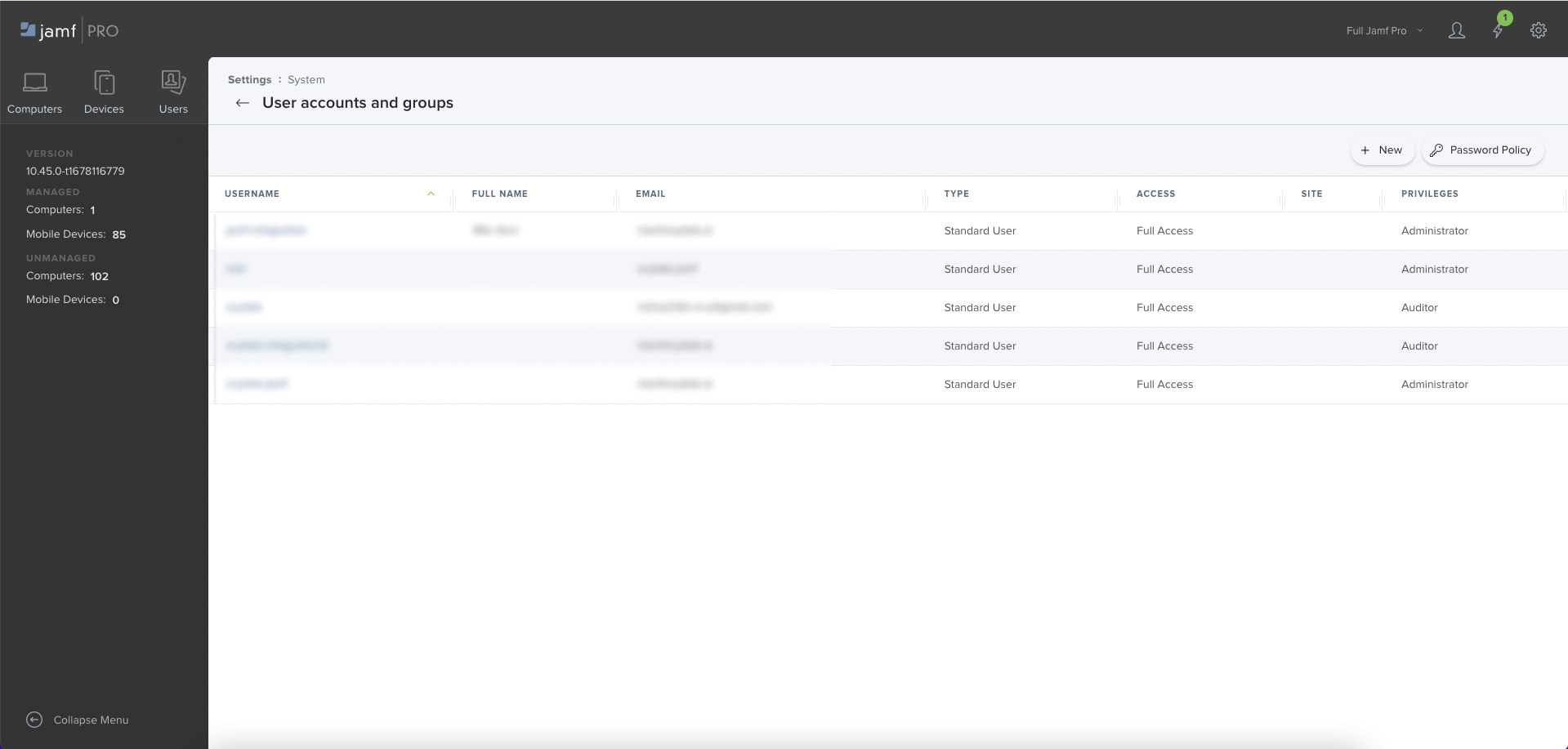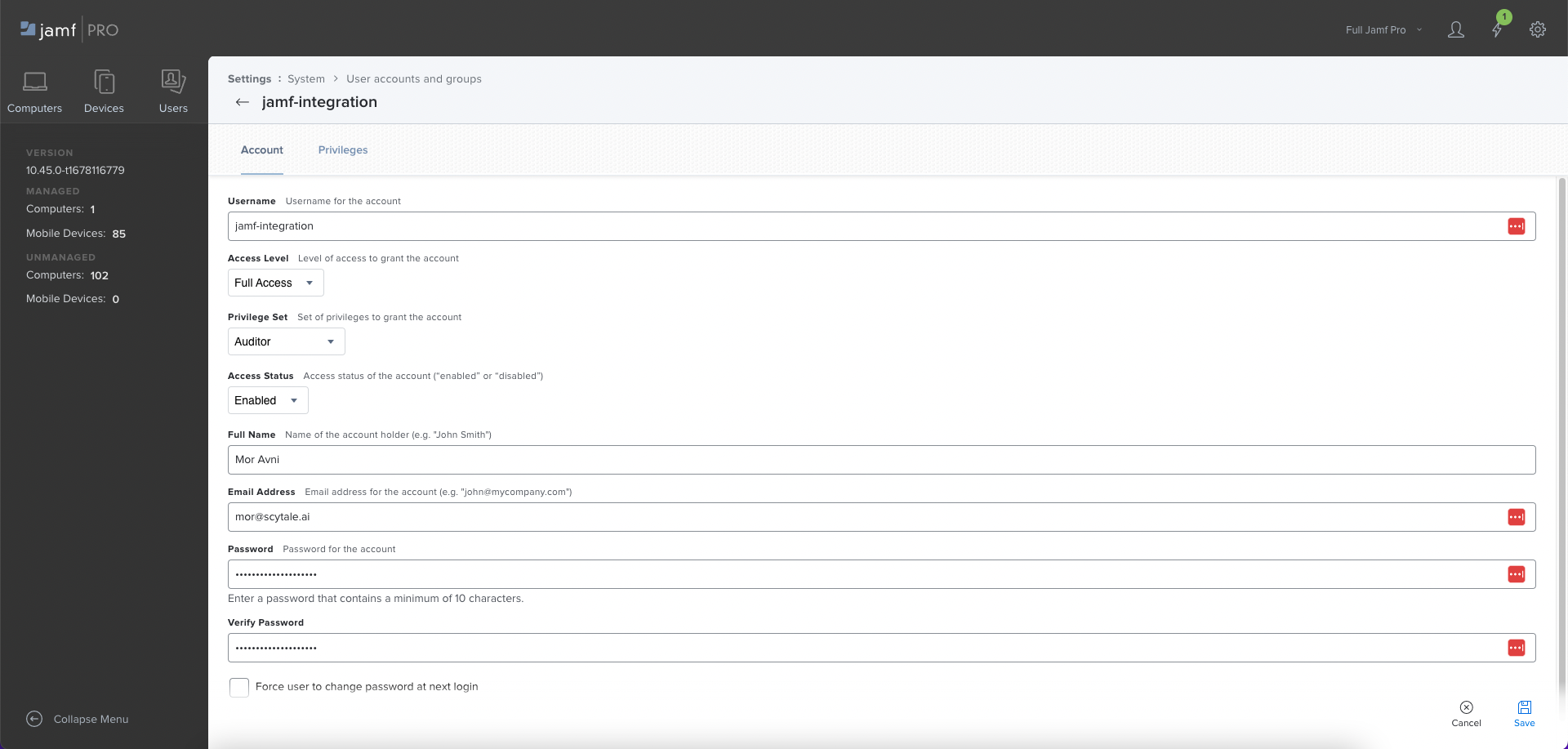 Step 2: Log in to the Scytale web app


Click on the "Integrations" menu screen on the left-hand side.
Click on the Connect button under the Jamf Pro icon.

Enter your subdomain for your Jamf Pro account as the following:

If you sign in with "https://scytale.jamfcloud.com", your subdomain is "scytale".
Connection Name - is used to differentiate between your connections.
For instance, if you manage multiple accounts or would like to connect multiple times to the integration. It's automatically titled (Connection 1,2,3 etc), but you can change it to a custom name to make it easier to identify.
Click "Connect".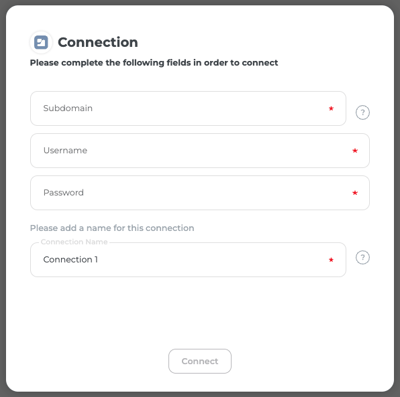 Permissions for the integration with Jamf Pro:
All the permissions that Scytale request for the integration with Jamf Pro are read-only permissions and do not allow us to perform any actions within your account.