Easily import your user list by uploading a CSV file to the Access Reviews page
Importing a critical system user list serves as a customized list when no integration is available, enabling the User Access Review to proceed automatically.
How to import users?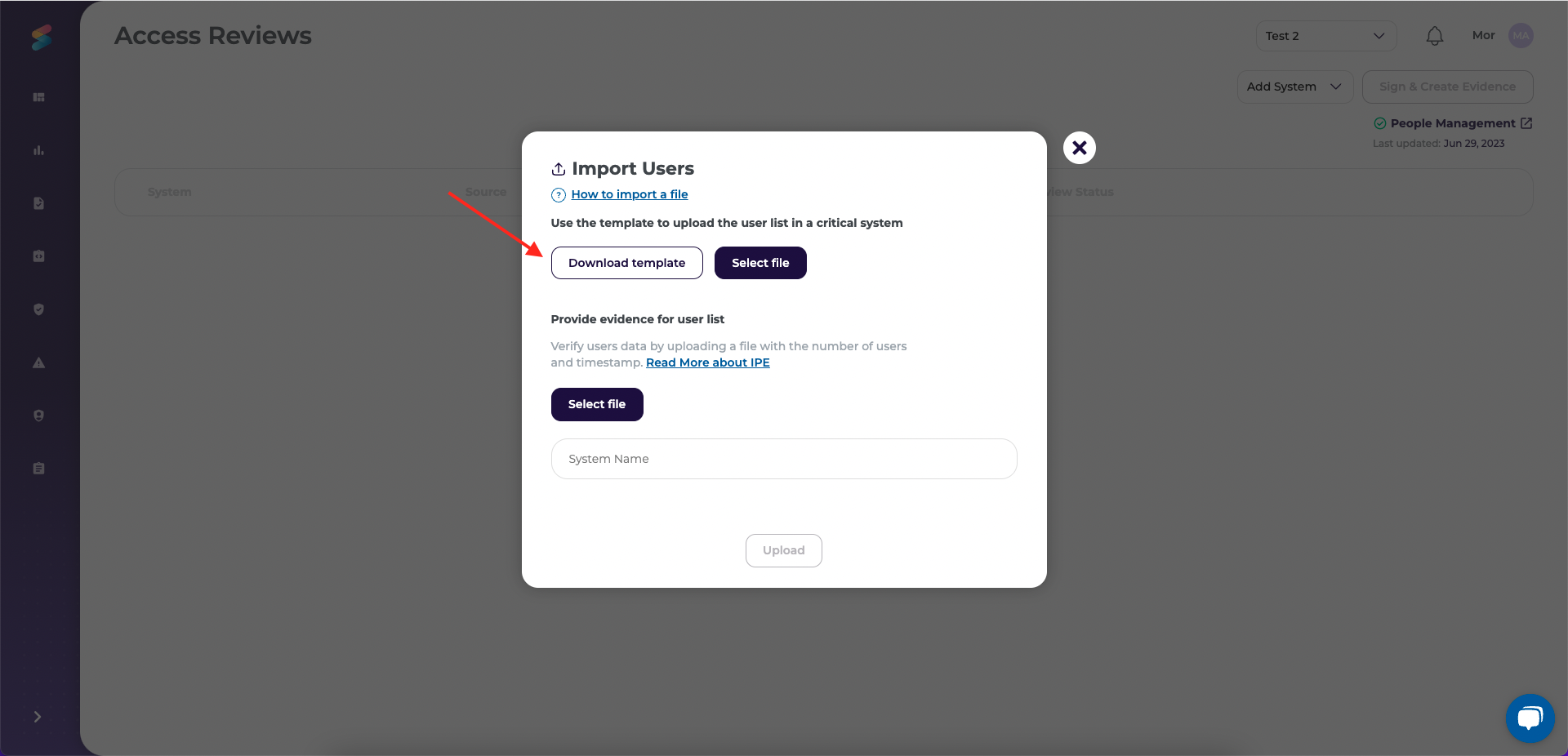 We've created a template people list. Download it and it fill in by clicking on "Download template".
Fill in the required columns in the template.
Template Example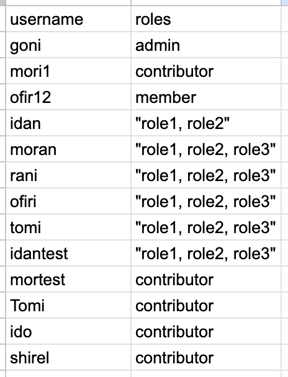 Notes
The username can be either an email address or a username depending on the tool.
If a user has multiple roles, you should separate them with commas and add quotation marks in the roles field. Example: "role1, role2"
The template must be comma-separated values (CSV) file.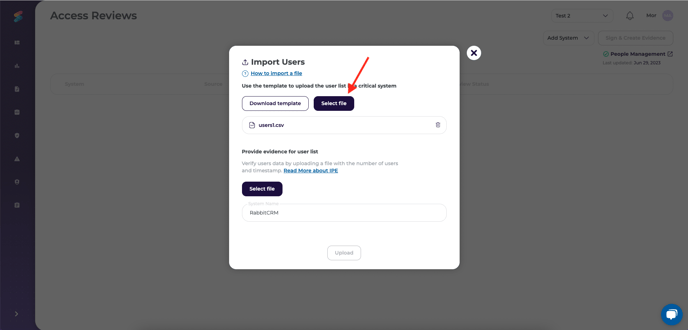 Upload your newly created people list by clicking on "Select file".
Upload a screenshot for IPE, in order to verify the people list. The screenshot should include the number of people in your organization along with a timestamp. You can find more information about IPE here.

The evidence you provide as part of the import process or collected by integrations is automatically linked to the relevant control in the audit.

System name - Give the system a name so you can identify it on the list of systems.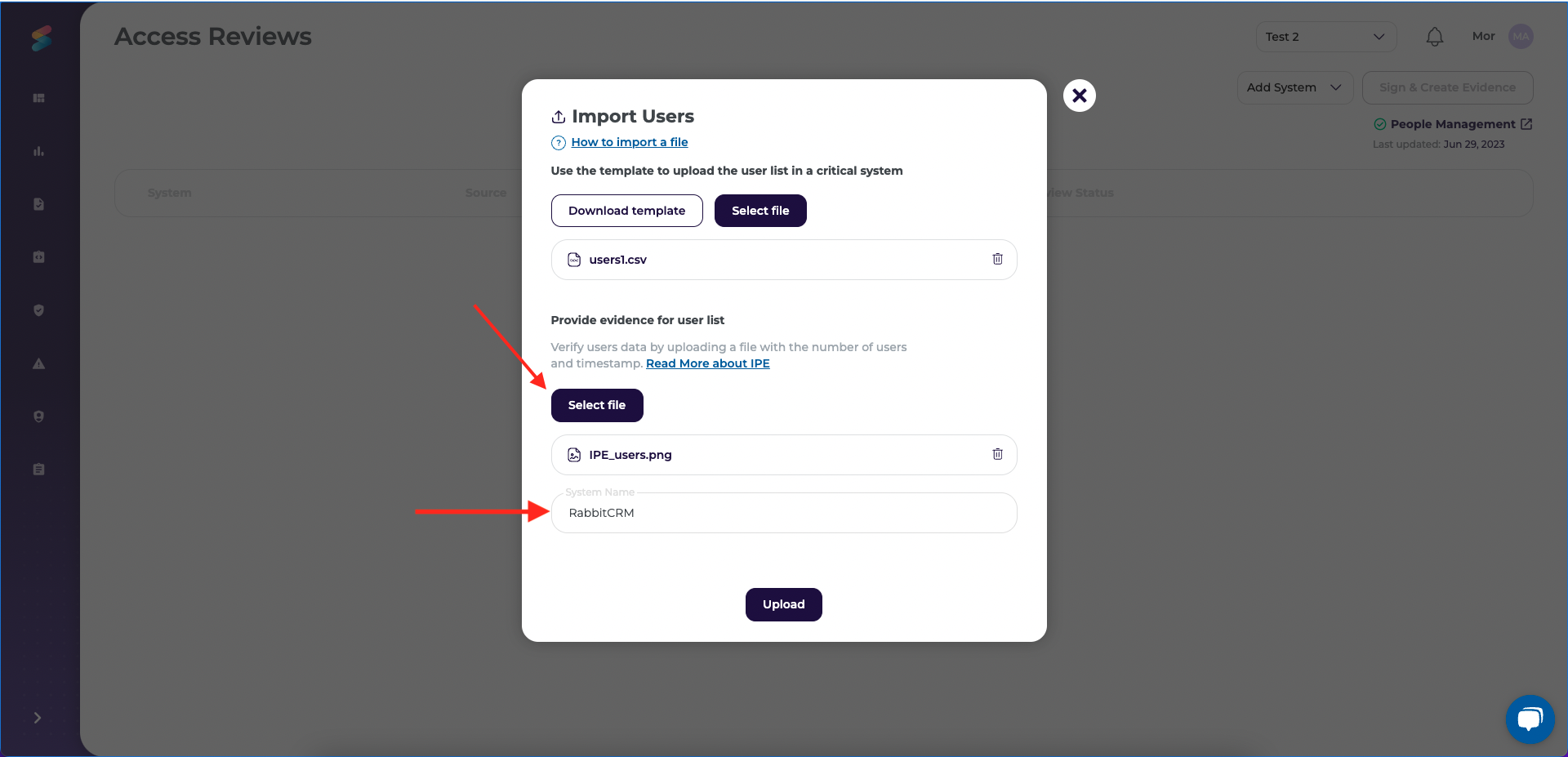 Click on "Upload" to complete the import process.
If your files are valid, the people list will be successfully imported and the list will be pulled into the Access Reviews page.
In case of any errors, click on "View Errors", make the necessary corrections, and try again.