Learn how to address non-compliant rows in automatic monitors by uploading explanatory manual evidence
When viewing automatic evidence, you will sometimes encounter situations where deviations cannot be resolved or filtered-out yet should still be compliant.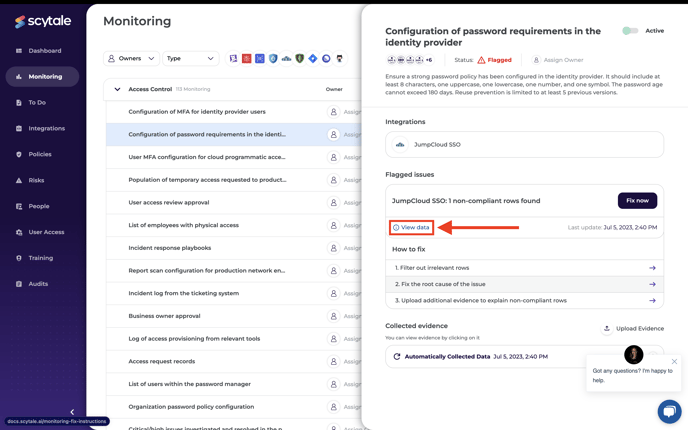 A few examples may be:
An employee did not complete security training because he left the company within a few weeks of joining.
A certain PR is missing a code review but it was just a simple color fix in the UI that doesn't impact the product.
In such cases, it is possible to add explanatory manual evidence to support your case.